Message to the great people who work to defeat Pay Inequities
---
All Campus Workers Join us for Pay Inequities
---
Trusted Collectives in Pay Advocacy
---
$70 Gift Certificate included
---
Resources for life, real change is Here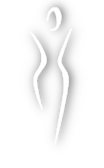 ---
---
Pay Inequities
The fastest multiplier in terms of growth and ways to accelerate poverty eradication is to pay women equal wages to men.
It's not like women are taxed differently than men, but without the leverage of equal wages women will constantly have less economic power because of this systemic discrimination in wages but not consumerism.
Without women in the workforce, women depended on men for financial stability.
This is when fewer women were educated, especially for higher paying jobs.
There were fewer women in the workforce overall … Only jobs considered feminine and explicitly for women could she get hired, and it was legal to pay women less.
Then there's the challenges of cultural norms regarding gender roles, society saw women as less intelligent and unable to hold power.
Women's roles dictate them as homemakers and raising children.
Though few women of color were ever generally stay-at-home mothers, these women were still paid less than white women without them having any work experience. Institutionalized and systemic practices of discrimination prevail especially within the childbearing years.
The societal gender norms continue to penalize women for having children.
If you are a woman who does not have children your wage could only be four percent below men.
The motherhood penalty encompasses the responsibilities that women are depended upon and it usually lasts for decades.
And, if a woman doesn't choose to be a stay-at-home mother she shouldn't be financially penalized for having children, just as men aren't.
However, working to change these policies, and these norms can wear down the enthusiasm of any activist. So a team of professional consultants and health and wellness coaches have designed a very special day called the Compassion CHARRETTE. It's virtual fun and engagement, sharing what's received in the Compassion CHARRETTE box, a little yoga, and a lot of opportunity to build YOUR trusted collective. 
---

---
Who's behind the Compassion Charrete
The collectives behind the Compassion Charrette range from activist, entrepreneurs, frontline workers and more
---
Inspired be a vision of real change, Lisa Cain and group of Collectives, created, funded and assembled the most comprehensive Charrette for effective change that anyone has every attempted.
The Compassion Charrette is about helping activists, frontline workers, and caregivers relax, recharge, breathe and become apart of something bigger than we are individually.