Welcome to the I.N.T.A.C.T. Experience
The one day event where women come together to actualize yourself
"Healed people heal people "- (Climbing PoeTree) - Alixa Garcia
The Living I.N.T.A.C.T. 10 City Tour
---
Los Angeles, CA -details CLICK HERE


San Francisco, CA -details TBA


Dallas, TX -details TBA


New Orleans, LA -details TBA
Atlanta, GA -details TBA


Washington, D.C. -details TBA


Chicago, IL -details TBA
Boston, MA -details TBA


Philadelphia, PA -details TBA


New York, NY -details TBA
1I
INSPIRES
(click here)

- 20 meetings discussing / sharing mindful meditation and its benefits of stress relief –
20 minutes interacting with each other utilizing Headspace App with 10 minute meditation with feedback –
20 minutes to enjoy SUPPORTERS/HOSTS
2N
NATURALIST
(click here)

– Make cosmetics with Zandra Cosmetics 40 minutes (hostesses help clean up) – 20 minutes to enjoy SUPPORTERS/HOSTS
3T
TEACHERS
(click here)

– Introduce Intersectionality and iterate how / what issues overlap; then, solutions suggested 30 minutes (2 minutes/table to pitch their solution)
– 20 minutes to enjoy
SUPPORTERS/HOSTS
4LUNCHEON
(click here)
– 1.5 hours to be served, and eat lunch while engaging with panelists and Guest Speaker
AFTERNOON SESSIONS (1:30pm-5:30pm / Yoga 3:30-4:30pm)
5A
ALTRUISTS
(click here)

- Colors gather together (match up with same colored registration tags/ and Future Useful Notes aka FUN in Planning Packets) ... make a show of their Pillar's
– 20 minutes to prep / 20 minutes to share while being filmed
– 20 minutes to enjoy SUPPORTERS/HOSTS
6C
CREATIVES
(click here)

- Consumers -to-Producer (CP Time) ...
(20 minutes) share ways your organization can become a company / venture whose social impact is financially sustainable. Watch short film (5 minutes) put ideas on tag board with neon post-its (15 minutes); also, discuss collaboration over competitive feelings making sharing difficult
– 20 minutes to enjoy
SUPPORTERS/HOSTS
7YOGA
(click here)
40 minutes of stretching & discussing range of motion importance for lifetime practice (give away Yoga gear ie. mat, rollers, tights, etc.)
– 20 minutes to enjoy
SUPPORTERS/HOSTS
8T
TRUSTED
COLLECTIVES
(click here)

The facts of the matter...
(40 minutes) Journal how the EXPERIENCE has helped / awakened / validated/ hindered / stymied / embarrassed YOU while putting soil in your small pot with the plant you select. End with Journaling how you will GROW from this point and stay in touch
– 20 minutes to enjoy
SUPPORTERS / HOSTS

Planning Packs are mailed out to every registrant, once signed up/paid, it contains: T-Shirt, Journal, Ideas for CP Time (Consumer-to-Producer) Sheet
Welcome to the I.N.T.A.C.T. Experience
"Healed people heal people "- (Climbing PoeTree) - Alixa Garcia
Living I.N.T.A.C.T. MISSION
Striving to thrive in a day filled with fun for leaders to learn/share/create camaraderie with other leaders revitalizing from burnout / exhaustion / cynicism / ineffectiveness using strategies to energize your counter narratives for collective action and change the world …


Living I.N.T.A.C.T. VISION
: Tour 10 cities (soon the world) to bring this energy directly to you, for you to positively connect the missing pieces of the most sustainable resource for progressive action…
YOU strengthening the health of the people who care and are changing the world… I.N.T.A.C.T.
---
FOUNDER
---
Teacher, Author, Social EcoEntrepreneur, Activist, Humanitarian, Health Coach, Mindful Psychologist
Co-founder
---
Desiree Jacobs is owner of Striking Promotions, they focus on creating incredible promotions to stay top of mind, when people are making decisions on where and what to buy. We work to create memorable and Striking Promotions for your overall marketing campaign.
Co-Founder
---
Stephanie first discovered a practice in 2010 and believes yoga is an extremely personal journey that provides the space to observe our habits, understand how well they are serving us and then make authentic choices about our present and future.
Be Happy, Live I.N.T.A.C.T.
On April 27, 2017 Architects of Change (Maria Schriver's Organization) posed a counter narrative on how our country presently handles the opiate epidemic. Sharing her story about her years struggling with this same issue, Jaimie Lee Curtiss was nothing less than profoundly impressive. This woman is a living, breathing example of how a counter narrative changes lives for the best. Jamie explained how 'clearing away the wreckage from your path… to move forward not calcified' will bring newness to anyone's life and that we have to get in touch with our pain. Ms. Curtiss is also a well known children's author. Her latest book, This is My Life, a story about immigration's experience from a child's point of view. The book gives us our own imaginary luggage to fill with our precious items if we were ever to have to immigrate and leave our lives behind. Here are photo's of Curtis' book: CLICK HERE
---
100
Guest capacity for event
---
76
Years of experience
---
76 years combined and counting for experience !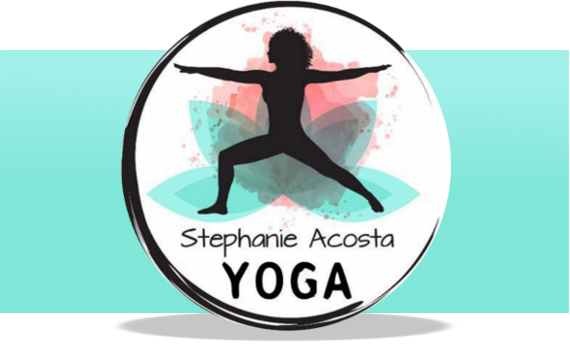 Stephanie will teach a one hour long Power Vinyasa flow. An upbeat, fast-paced, fluid practice centered on linking breath with motion. In fact, the definition of Vinyasa is roughly translated as "linking breath with motion in a continuous flow. Power vinyasa flow will get your heartrate up and your blood pumping. We will move to some great music,breathe, stretch, and sweat. Get ready to have some fun!
---