Welcome to the Compassion Charrette
Events where people come together to create healthy spaces for Activism
The Compassion CHARRETTE, the brain child of holistic psychologist Lisa Gordon Cain of twenty years. The day is designed to discuss a theory of self care to harness the feelings of compassion fatigue; a state of losing empathy for those who are in need of our care. The day is to align the 8 Pillars (Domestic Violence, Reproductive Justice, Maternal Mortality, Campus Rape Culture, Homelessness/ Human Trafficking, Industrialized Incarceration Complex, Pay Inequities, Sexual Harassment) as we tour the 10 major urban areas of the United States.   
 
Spending a day with your peers working in YOUR community to learn the theory of change living I.N.T.A.C.T.™
You register for YOUR city... in the mail receive YOUR Compassion CHARRETTE box ... Join in on the Day when YOUR city has the Compassion CHARRETTE
Welcome to the I.N.T.A.C.T.™Experience
"Caring For Myself is Not Self-Indulgence,
It Is Self- Preservation, And That Is An Act of Political Warfare " - Audre Lorde
Living I.N.T.A.C.T.™ MISSION
Striving to thrive in a day filled with fun for leaders to learn/share/create camaraderie with other leaders revitalizing from burnout / exhaustion / cynicism / ineffectiveness using strategies to energize your counter narratives for collective action and change the world …


Living I.N.T.A.C.T.™ VISION
: Tour 10 cities (soon the world) to bring this energy directly to you, for you to positively connect the missing pieces of the most sustainable resource for progressive action…
YOU strengthening the health of the people who care and are changing the world… I.N.T.A.C.T.™
---
FOUNDER
---
Teacher, Author, Social EcoEntrepreneur, Activist, Humanitarian, Health Coach, Mindful Psychologist
Co-founder
---
Desiree Jacobs is owner of Striking Promotions, they focus on creating incredible promotions to stay top of mind, when people are making decisions on where and what to buy. We work to create memorable and Striking Promotions for your overall marketing campaign.
Co-Founder
---
Stephanie first discovered a practice in 2010 and believes yoga is an extremely personal journey that provides the space to observe our habits, understand how well they are serving us and then make authentic choices about our present and future.
Be Happy, Live I.N.T.A.C.T.
On April 27, 2017 Architects of Change (Maria Schriver's Organization) posed a counter narrative on how our country presently handles the opiate epidemic. Sharing her story about her years struggling with this same issue, Jaimie Lee Curtiss was nothing less than profoundly impressive. This woman is a living, breathing example of how a counter narrative changes lives for the best. Jamie explained how 'clearing away the wreckage from your path… to move forward not calcified' will bring newness to anyone's life and that we have to get in touch with our pain. Ms. Curtiss is also a well known children's author. Her latest book, This is My Life, a story about immigration's experience from a child's point of view. The book gives us our own imaginary luggage to fill with our precious items if we were ever to have to immigrate and leave our lives behind. Here are photo's of Curtis' book: CLICK HERE
---
100
Guest capacity for event
---
76
Years of experience
---
76 years combined and counting for experience !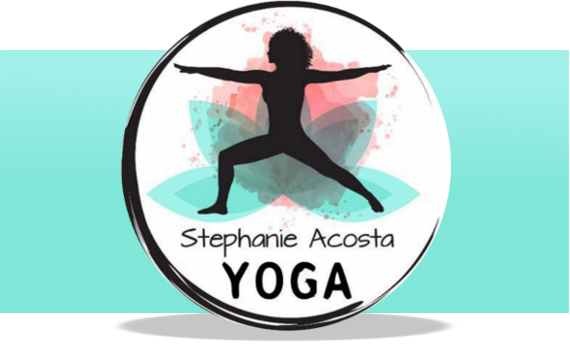 Stephanie will teach a one hour long Power Vinyasa flow. An upbeat, fast-paced, fluid practice centered on linking breath with motion. In fact, the definition of Vinyasa is roughly translated as "linking breath with motion in a continuous flow. Power vinyasa flow will get your heartrate up and your blood pumping. We will move to some great music,breathe, stretch, and sweat. Get ready to have some fun!
---